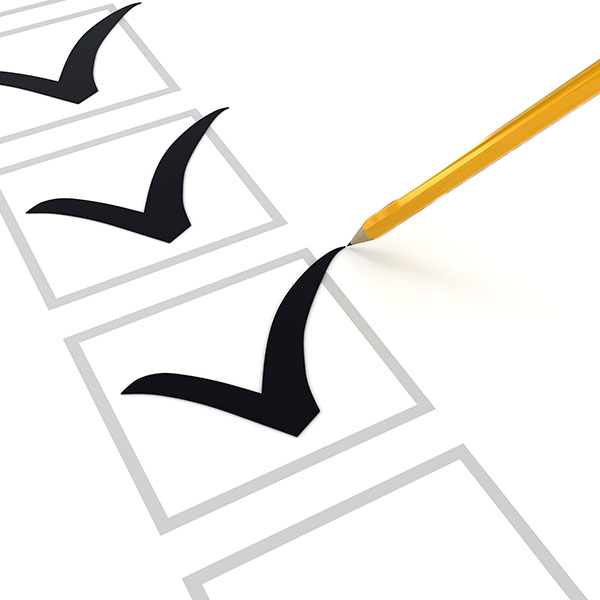 At David Services, Inc we strive for 100% satisfaction in everything we do. We value your opinion and invite you to tell us and others about your experience with us. Please take a few moments to tell us what you think by leaving us a review here on our website or on any of these popular review sites or social networks.
Read what other customers have said about us.

All trademarks or brands on this page are registered by their respective owner and are not affiliated with our company, nor do they endorse or sponsor our products or services.
Reviews of
David Services, Inc
(Based on 6 rated reviews)
02-May-2018
Product or service reviewed: Air conditioning repair and maintenance
No one wants to have to get their air conditioning fixed or maintained. This isn't a cheap proposition. Having said this, I have been very pleased with the work done by David Services. The individuals I dealt with in the office were helpful and made sure that my questions were answered quickly. The two service repairmen that came out were professional, courteous, knowledgeable, and they did their work quickly and efficiently. I have recommended them to my friends and continue to do so when the need arises.
Kevin Calcote
Duncanville TX
07-Jul-2011
Brenard,
I just wanted to take a moment to thank you and Lance for installing the air conditioning system in my new home. I really appreciate all the hard work you both did especially considering how unseasonably hot it has been this year. The unit is running so effectively and cooling the home to 67 degrees just as I had hoped upstairs, downstairs, the two master bedrooms, bathrooms, and every other room are so comfortable.
Please feel free to use me as a reference should anyone like to know the quality of work your company provides. Have a good week. Thank you again for the dedication you had to insure me a cool A.C. for these hot summer days.
15-Oct-2010
David Services Inc
P O Box 1742
Red Oak, TX 75145
RE: Thank You
After being referred to David Services by a friend, for the past 7 plus years I've used David Services for the up keep and maintenances on my Trane Heating and Cooling System, which was 25 years old the summer of 2010. The services performed have always been reasonable and affordable, and kept my system performing and operating efficiently without any problems. Of course David Services would send out annual reminders reminding me when it was time for my system routine maintenance, and I would proceed with setting up an appointment.
In mid-August this year, the "hottest" month of the summer, my "25" years Trane Cooling and Heating System stopped cooling. I contacted David Services to come out to check the system. After thoroughly checking out the system and a complete inspection, Mr. David gave me the bad news. The system was beyond repair and needed to be replaced – I was devastated. I knew immediately I would prefer for David Services to do the job and that I would want another Trane System. However this was a huge expense and happened at a very bad time. I asked Mr. David to give me an estimate for what it cost for him to do job, and he did. I told him I needed some time to think about it and also I wanted to get additional bids. I proceeded to get bids from Sears, Home Depot, Air Star Services and another Trane Dealer. Even though all of those bids came in lower, I knew in my heart I wanted David Services to do the job. Not only would I be getting another "Trane" Heating/Cooling System (which had proven dependability and durability), but also David Services would be doing the work, which would certainly give me a great peace of mind since they already has an outstanding track record with me for all previous services performed.
Again I contacted Mr. David sharing with him my desire to have David Services get the job and provided to him the information I received from the other companies. I then asked him if there was any way he could work something out. Mr. David as usual was very considerate and said he would look into it to see what he could do. GOD IS SO GOOD! Mr. David was able to work out a deal with me while still making a profit for David Services Inc. Not only did he expedite the installation, but was able to provide sufficient enough cooling in 2 rooms of my home to allow me to remain in my house until the job could be completed. The job was completed timely, efficiently and professionally.
THANK YOU MR. DAVID!!! – For your help and acts of kindness. I now have a brand new "Trane Cooling and Heating" energy efficient system in my home and is looking forward to another 25 years of service. I am a happy camper!
May God continue to bless you and may many years of success and prosperity be yours.
Mr. David has proven himself to be very dependable and trustworthy, is always very professional, courteous and polite. I highly recommend David Services Inc for any/all cooling and heating needs.
Sincerely,
Brenda Young
05-Aug-2008
Dear Brenard David,
Thank you so much for the great unit you put in our house this summer. Our Goodman 13 SEER Heat Pump is working great! Even though our old unit still worked, we were not sure for how much longer. From the first time you came to the house to offer a quote on some of your units to the installation and service thereafter, your company has been and is very impressive. We shopped around for a few weeks getting quotes from other companies, but we were the most impressed with you. On the day you actually installed the unit, you said you would show up at 9:00 to start work. My wife was very pleased that your truck drove up at precisely 9:00. I guess the lights were with you.
Even though the main unit had not arrived, you personally started to get the old one out and get things ready when the other unit arrived about 30 minutes later. You all are very friendly and courteous to your customers. Your professionalism is well above standard. You and your company have set the bar very high for all around, overall great service and product selection.
The first time I contacted your company, I was greeted with a very pleasant, professional and very positive voice on the other end! You train your staff well. Your workers are all neatly dressed and professional. Also, your rates are very competitive and reasonable. If any prospective customers should happen to read this, please let it be known that if you do business with David Services, you will be treated fairly and with respect at all times.
Bernard, you are a good Christian man and you run a very ethical business. You should be proud. Keep up the good work and stay cool! [A little a/c joke!]
Sincerely,
David and Heather Cheney
28-Dec-2005
Dear David Services, Inc.
I would like to thank you for installing my new Train HVAC system. Your recommendation of this particular unit was a perfect fit for our needs. I want everyone to know that the work you did was exceptional. The technicians were punctual, courteous and left my home in the same condition that they found it. Lance programmed my thermostat and the settings were perfect. I have not received my first electric bill, but I am waiting with great anticipation. I would highly recommend David Services Inc. as the best service company in the metroplex. Not only does your company do great work for customers, but you also do equally great work for your relatives.
Thank You,
Broderick and Betty David
12-Oct-2005
Dear Mr. David,
Just a brief note to say thank you so much for the excellent job you did on our air condition system in July '05. I have to say after talking to several people in your field, you were the only one who we felt was telling us the truth with our best interest at heart. Not only did we feel a difference as soon as you left our house, but my husband and I saw an immediate reduction in our electric bill. We also appreciated the way you made sure that we understood what you were doing and how it would improve our situation. We just can't thank you enough for what you have done and we will continue to contact you for all of our air and heating needs in the future. We also won't hesitate in referring friends and family to you. Have a blessed day.
Sincerely,
The Gardner Family
Mr. David,
Wanted to thank you for a job well done, to our furnace, this past winter. Although I can be a little impatient at times, Mr. David held his professionalism and patience, and Delivered his service's as prompt and courteous as possible during the Christmas season!
Thanks again for a job well done. Will definitely refer your company.
YOLANDA ALVIAR-HERNANDEZ